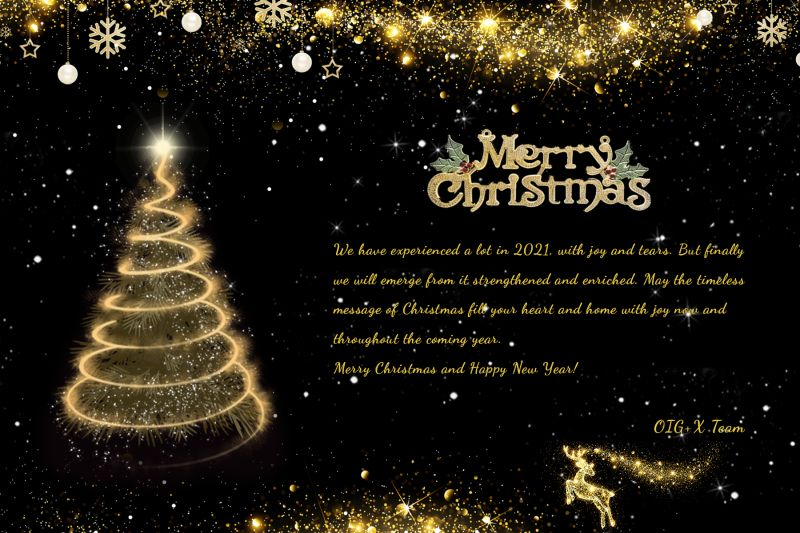 Dear friends:
Looking back at 2021, it is the first year of the official launch of the OIG+X project. The OIG+X team has established contact with you through information
sharing, policy interpretation, port information, etc. During the session, OIG+X sent 8 monthly report, around 720 LinkedIn posts, also we helped some plants on #videoaudit and Understanding the New Regulation. What's more, in Sept, we even held OIG Dinner in Shanghai to better integration with people in the industry.
We look forward to cooperating with you next year. Merry Christmas and Happy New Year!
Best Regards,
OIG+X Team