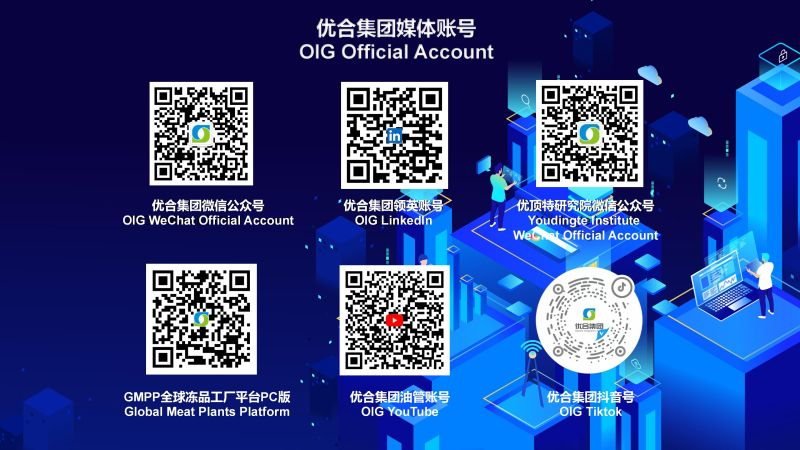 As required, we make a list of OIG's official account:
1. OIG WeChat official account:
You can find the company news and important events regarding OIG.
2. OIG LinkedIn:
We mainly focus on Chinese frozen meat market and also pay attention to the important regulations of Chinese Customs.
3. Youdingte Institute WeChat official account:
Here you can get the first-hand global frozen meat/aquatic products news and also the inspiring interpretation of China's Customs Regulation,such as Decree 248&249.
4. GMPP (PC version)
This platform gathers all kinds of industry information. What's more, you can contact the buyer/supplier directly!
5. OIG YouTube:
We just opened official YouTube account several days ago and there are some valuable videos. Please follow us on YouTube!
6. OIG Tiktok:
Here comes the Interesting videos and market information around the world.
Just come and follow us! Choose whatever suitable and if you have any suggestions, please leave a comment or send us via overseas@oigcn.com